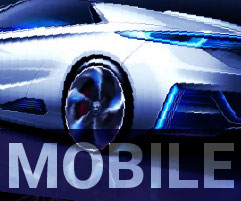 Vehicle interior mats removed and vacuumed, vehicle carpets and seats also vacuumed, and all dust and debris cleaned away.
Dash and all in their plastics cleaned and protected with an anti static uv protection spray
Door pockets and ash trays / bins emptied
All carpets steam cleaned and wet vax shampoo detailed, if leather is installed a deep clean of leather and conditioning process follows leaving the leather soft to the touch and not greasy.
All fabric areas deep cleaned with shampoo vax machine ensuring an as new finish to seats, carpets and mats
Air freshener hung inside car scented with new car.
Pre Wash solution to loosen debri and dirt namely Stjarnagloss Forst applied to wheel arches and door shuts.
Snow Foam pre wash applied to vehicle body and left to dwell to loosen any remaining road grime from vehicle body.
Alloy wheels cleaned with dedicated PH Neutral wheel cleaner with iron contamination fallout remover as well to remove all unwanted brake dust and dirt from wheel faces and barrels.
Vehicle rinsed and wheels and arches deep cleaned for a crisp clean finish.
2 Bucket wash method for a safe cleaning process using ph neutral ceramic shampoo to clean vehicle body.
Tar spots removed, fall out removed from body
Vehicle rinsed again of shampoo And a Ceramic hydrophobic sealant is applied to the wheels, glass and body offering 3 months protection and giving awesome beading for Up to 12 weeks.
Vehicle dried super soft drying towels and air blower to leave the vehicle drip and smear free with a high gloss shine.
Vehicle glass polished inside and out to offer clarity.
Tyres dried and dressed with a non sling tyre dressing leaving a dark non glossy look